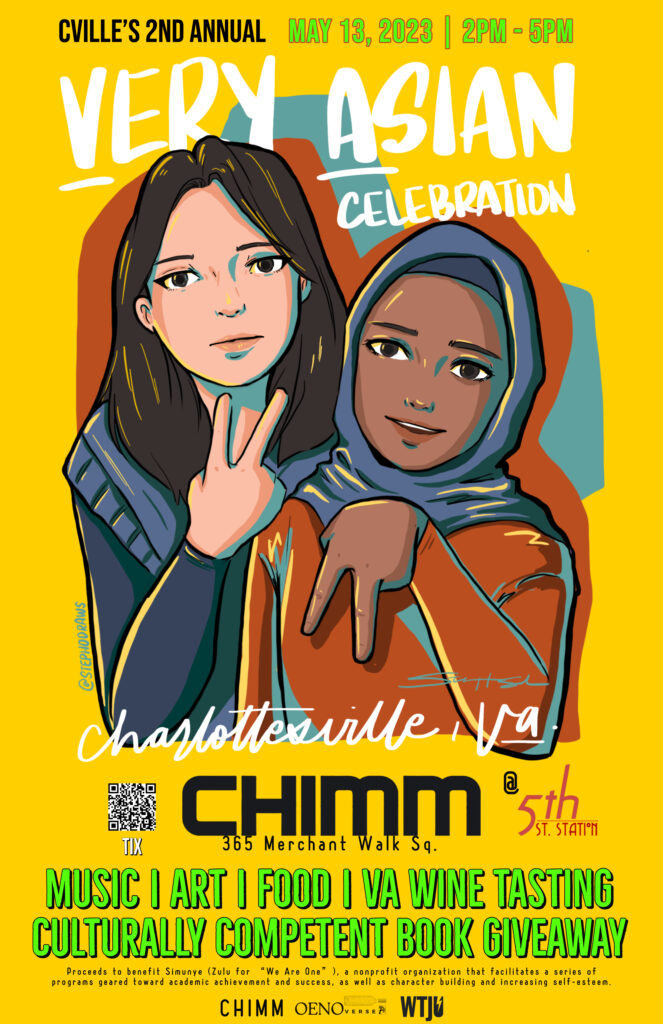 Click button

and it will take you to the Eventbrite site.

Click on "Tickets

" for Gen. Ad., VA Wine Tasting

Click on "T-Shirts | Meal Tix | Posters

" for merchandise
Cville's 2nd Annual VeryAsian Celebration
In celebration of Asian Pacific American Heritage Month
Saturday, May 13, 2023, 2-5PM
@ Chimm / The Yard – 365 Merchant Walk Sq. Suite 400, Charlottesville, VA
VeryAsian VA is a new community organization focused on representing and uplifting Asian American voices and stories. This year VeryAsian VA will present the 2nd Annual VeryAsian Celebration on Saturday, May 13th from 2PM-5PM inside at Chimm and outside at The Yard (adjacent communal outdoor space) located at 5th St. Station. The event will include music, art, food, a culturally competent book giveaway, and a VA wine tasting (presented by Oenoverse) with Charlottesville Asian American representatives.
Many thanks to our media sponsor: WTJU (91.1FM)! Check out Very Asian VA co-chairs Sylvia Chong and Jay Pun on "Folk and Beyond" on Thursday, May 11, from 4-5:30pm…
Free Registration helps us with a headcount estimate, but you can also pre-purchase wine tasting tickets, food, T-shirts and posters to help support our event! https://www.eventbrite.com/e/veryasian-celebration-2023-tickets-586343728877
SCHEDULE of EVENTS
Virginia Wine Tasting @ The Yard (2-5pm)

Demonstrations @ Chimm (2-5pm)

Henna with Zaree Ahmedzay
Tai Chi and Tea Ceremony with Hiromi Johnson

Art Show @ the old Basil space (2-5pm)

Performances @ Basil Patio

2:00PM – Laughing Dragon Kung Fu (Lion Dance)
2:20PM – I-Jen Fang (Intrepid Percussionist)
2:40PM – Sylvia Chong (Asian American Folk-Rock)
3:00PM – Victor Lee w/Peter Markush (Chinese Uyghur Dotar Music)
3:30PM – Meesha Goldberg (Spoken Word)
3:45PM – Jay Pun's Afro Asia (Thai American Funk)
4:15PM – Prabir (Richmond Indian Rock)

Community Partners @ The Yard

Asian Pacific American Medical Student Association @ UVA and the All of Us Research Program
Gil B. Gallardo, Realtor
Culturally Competent Book Giveaway provided by Mack's Corner
Asian Pacific American Studies Program @ UVA with Prof. Sylvia Chong

For artist profiles and more local businesses, check out our Facebook page! https://www.facebook.com/veryasianva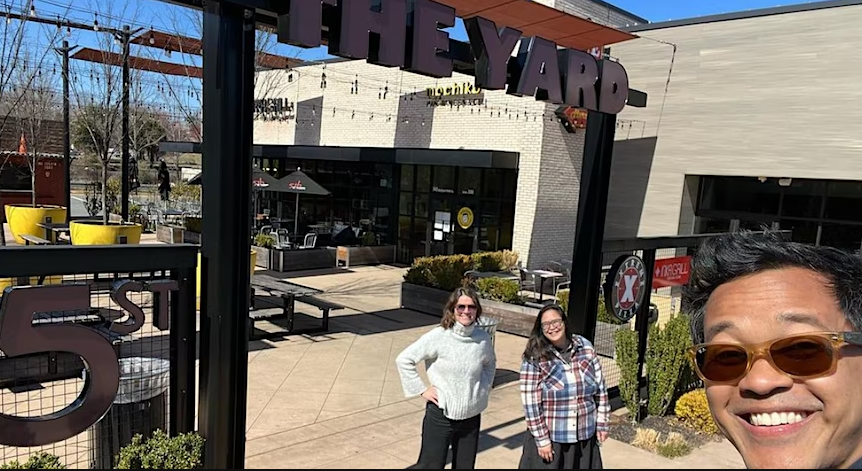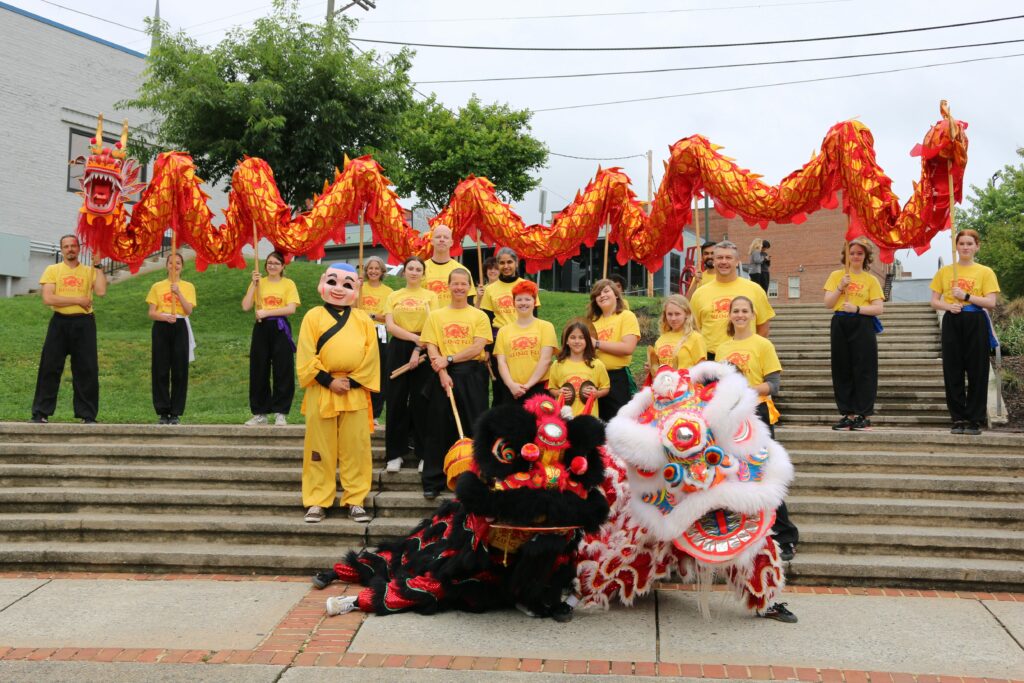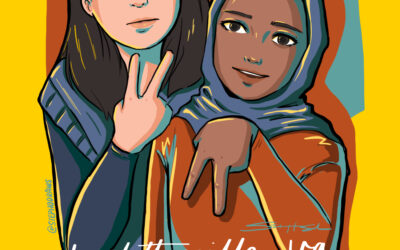 Cville's 2nd Annual VeryAsian Celebration In celebration of Asian Pacific American Heritage Month Saturday, May 13, 2023, 2-5PM @ Chimm / The Yard - 365 Merchant Walk Sq. Suite 400, Charlottesville, VA VeryAsian VA is a new community organization focused on...
read more
 

View this profile on Instagram

 
VeryAsian VA
Piggybacking off of the amazing
@michellelitv
's wild year of
@theveryasianfoundation
we're working hard to have more representation of Very Asian VA folk. Tag your friends to follow and help us be more seen here in central VA and beyond.